Frequently
Asked Questions
ASUNTO Accessory buildings
Nordic Inspired Backyard Offices, Sheds + Studios
At ASUNTO we specialize in custom prefabricated accessory buildings; sheds, studios, home offices, guest suites, and cabins built offsite and then delivered and installed in your backyard or on your property in one day.
We want to make sure all our customers get the perfect Shed or Studio/Office for their backyard and intent of use. Below are some common questions we get but please feel free to give us a call or to schedule a FREE Consultation to really dig deep – let's get started.
do i need a building permit?
In most districts and municipalities a permit is not required for an accessory building with a footprint of up to 107 sq ft. It's always a good idea to confirm with your local building/planning department to confirm what is allowed on your property and where.
do you build onsite?
We've recently moved back to an onsite building model. Once scheduled we can be much more efficient with our time and build avoiding delays caused by unanticipated site variables and accessibility challenges. Prefabricated structures or panels may be possible if needed.
can i customize my studio?
Yes! You can match your home style and finish, add upgrades and/or mix and match features like: interior panels, siding, flooring, doors and windows from any of the models we build or your vision for the perfect studio or office.
How Long Will it Take?
Depending on delivery of materials required and their availability, your Studio build will take 3-6 weeks from deposit to final installation.
Can you install on a slope?
The building site should be as level as possible. We use concrete pads to account for an incline up to 12"/30 cm. A slope above 12"/30 cm requires poured concrete posts secured below ground.
Ground that is not firm enough to support the shed will require a deeper crush rock bed or poured concrete in order to spread the load and provide a firm footing.
The site should be within 75'/22 m of an electrical outlet and accessible for delivery and installation. TBD pending viewing and/or supplied photos of your site and the approach.
How do I Prepare the building site?
We require at least 3' or 1 m of clearance around the perimeter of the shed/studio location and no obstructions above the build site. The area should be clear of all debris, levelled out as much as is possible, and the location of the shed corners marked with stakes.
When Will Construction start?
Once we have authorization to proceed – upon signing of our agreement and deposit received – your project is put into our production schedule and materials are ordered. Construction will start ASAP, usually within 1-3 weeks.
How is payment structured?
We require a 50% deposit upon signing of the project agreement to secure your place in line and to cover materials cost. 25% is due once construction is initiated, and the balance of 25% + any additional costs incurred through additions or changes is due upon completion of your ASUNTO Shed/Studio and prior to delivery/installation.
Can I watch the build in process?
The construction process is documented for quality control and you will receive photographs of the build in progress and as completed.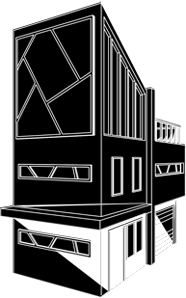 Still Have Questions?
Please feel free to reach out to us directly. Click below to give us a call, or to schedule a FREE consultation.
• Schedule a Zoom Consultation
Or email us using the form here. Please include your full name, the Studio/Office or shed model and size you're interested in, your location, desired completion date, and budget. We'll get back to you ASAP.